Low Cost Car Rental Penang Airport
Easily find the Penang car rental you need
Browse the best rated car rental companies in Penang
Secure booking system to book your hire car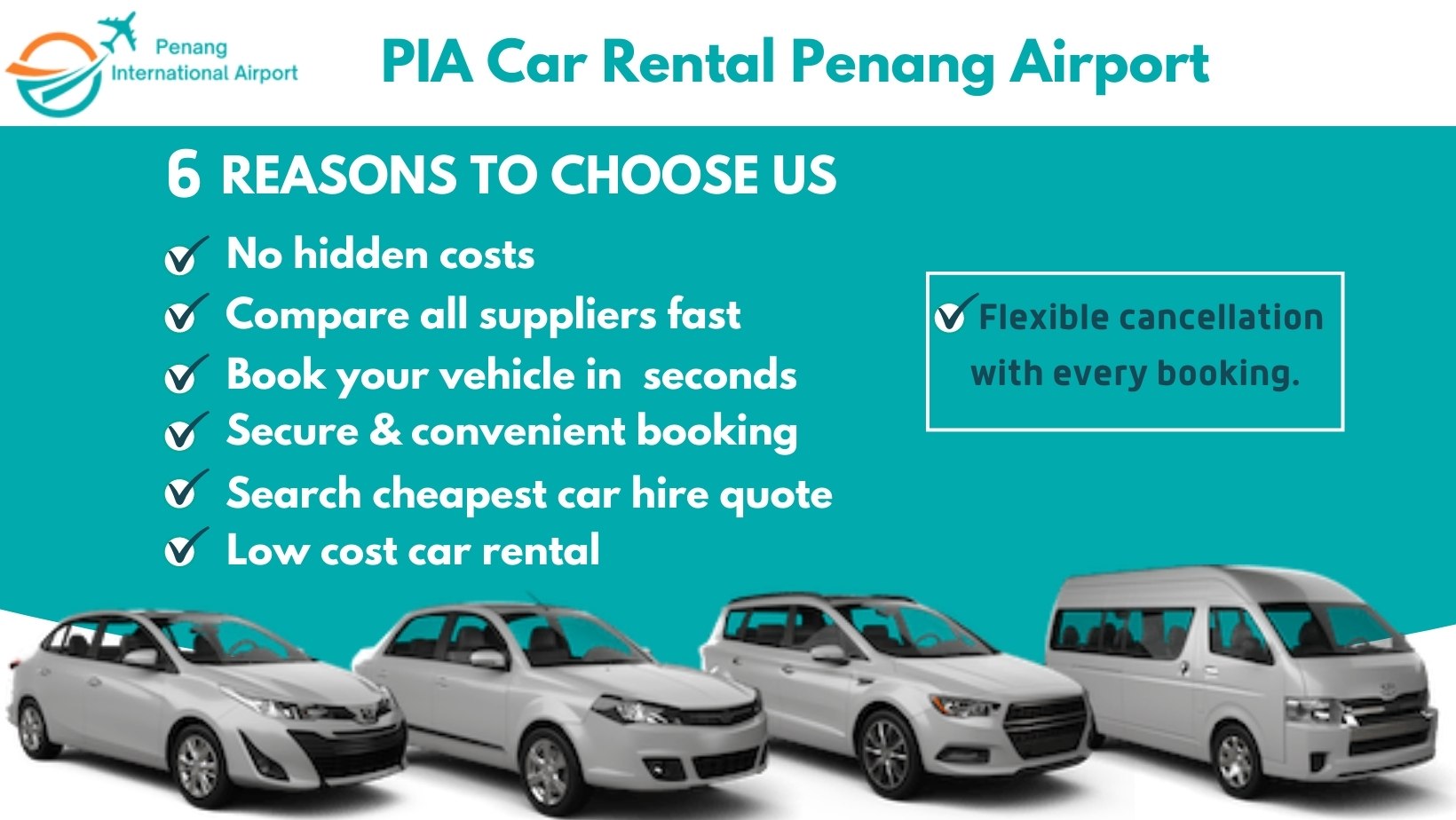 Find all the best offers for car rental in Penang and from Penang Airport
Car rental Penang Airport
To rent a car in Penang means excellent flexibility and convenience. Due to Penang being so compact, travelling around the island and exploring the mainland is relatively straightforward.
The car park at Penang International Airport has been included as part of the expansion programme. There are now spaces for around 2000 vehicles, an increase of 1200 on previous years, offering both short and long term parking. Penang hire cars include everything from 7 seaters, luxury car rentals to offroad 4×4 jeeps and convertibles. Some tips for Penang car rentals include making sure that you book your rental car in Penang at least 3 weeks before you travel. This may help to obtain a cheap car hire quote in advance and get a better priced offer on monthly car rentals. Off-airport rental car locations in Penang may sometimes be cheaper than airport locations. However, economy rental cars in Penang and airport car hire are often more affordable than other car types regardless of the location they are hired from.
Picking up and Dropping off car rental at Penang Airport
The number of dedicated lanes outside the terminal entrance has increased for rapid airport pick-up and drop-off at Penang airport.
Car rental is a great option for any trip to Penang, with many companies having desks directly inside the airport arrivals hall. With a wide choice of vehicles available to hire, some may even offer a "meet & greet" service. Booking a car rental in advance is recommended, particularly at the busiest times of the year and don't forget you will need your credit card and driving licence when you collect your hire car.
Selecting a hire car in Penang  
Using the find a hire car search section above, you will find all of the best budget car rental services and top car hire companies in Penang, Malaysia (Car rental service is also known as perkhidmatan sewa kereta in Malay).
From this page you can rent a car at Penang airport or from any other Penang location.
Driving a hire car in Penang
The North-South Highway connects Penang to major cities on the West side of Peninsular Malaysia. Travel by highway can take anywhere from 4-5 hours. Check routes in advance as there may be some toll charges in between.